In a new interview with The Guardian, J. K. Rowling meets Lauren Leverne and discusses the Harry Potter series as well as working under the name of Robert Galbraith.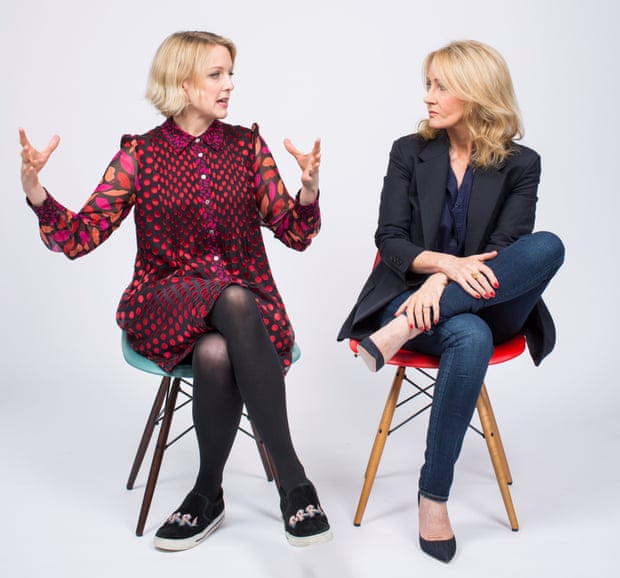 Accio Quote:
LL I wanted to ask you about naming things, because you have an interesting relationship with the power of names. Obviously, having written under different pseudonyms, and having characters with these wonderful, Dickensian, perfectly fitting names.

JR I think they were offering odds of 100-1 that I'd call my son Voldemort. 100-1! It was worth a bet. But you're right, names are really important. Choosing a pseudonym for Robert Galbraith was a really big deal.
Accio Quote:
JR You know, I can say this now, I was quite diffident about saying it for a long time. But I did have a belief, with Harry, that the difficult thing would be persuading someone to take it, because it didn't fit. People said children's books had to be half the length, and what an old-fashioned subject, a boarding school. I did have this feeling that the difficult thing would be persuading someone to publish it – but that if it was, people would like it.
Accio Quote:
LL Yeah: now do it again! But the Harry Potter legend is it came to you as a kind of universe, in its entirety.

JR There is truth to that. It was like an explosion of colour, and I could see lots of detail about the world. Of course the whole seven-book plot didn't come at once, but the basic premises were there.
->Stefan<-