Welcome to .: The Snitch Harry Potter Community
Register now to gain access to all of our features. Once registered and logged in, you will be able to create topics, post replies to existing threads, give reputation to your fellow members, get your own private messenger, post status updates, manage your profile and so much more. If you already have an account,
login here
- otherwise
create an account
for free today!
I know Lily's love potted Harry but what about James?
Started by
RavenWritingdesk
,
Nov 02 2011 08:42 PM
#1
Posted 02 November 2011 - 08:42 PM
So I know James died before Lily so why didn't his love portect her from Voldemort like Lily's portected Harry?

---
#2
Posted 25 December 2011 - 12:09 AM
"In order for the protection to form, the sacrificing person must be given the option to live, but consciously choose death. This is why James Potter's death did not confer magical protection on Lily and Harry in 1981; Voldemort was set upon killing James and thus never gave him an opportunity to choose to save himself. Lily, on the other hand, was offered the chance to step aside because Voldemort had promised Severus Snape that he would not kill her unless she got in his way. Her conscious refusal to comply with Voldemort's demand is why magical protection was conferred upon her son."

Source: Harry Potter Wikia

---
#3
Posted 16 January 2012 - 12:01 AM
But didn't James say, "Lily, take Harry and run." or something to that effect? That doesn't count?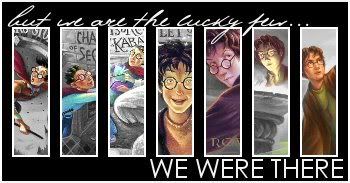 ---
---
1 user(s) are reading this topic
0 members, 1 guests, 0 anonymous users