Well, this is something I've been wanting to do in a while and so I'm starting this thread where I'll show some pics I'm doing in 3D renderings.
First pic to start (and just done tonight):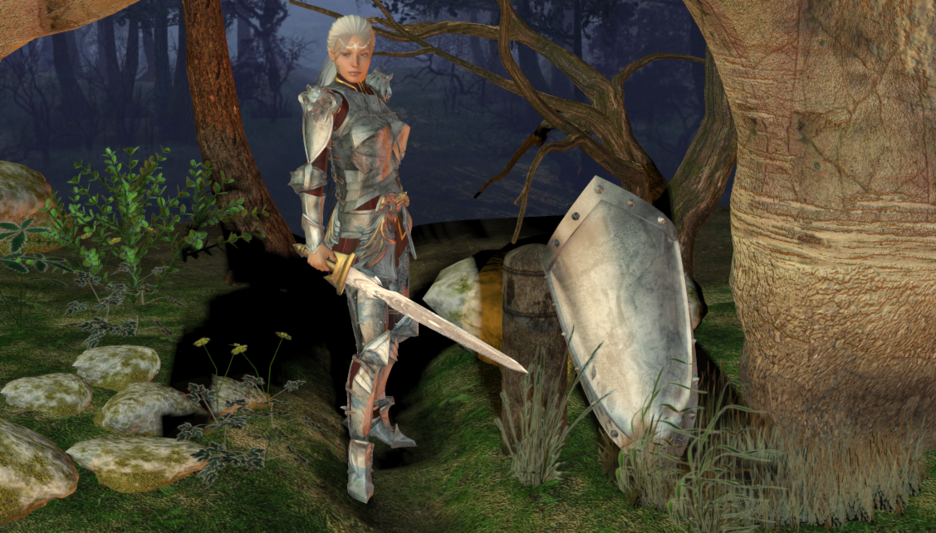 This is Gran (aka: Gwenaelle Silverleaf) in full armor at the time of the War of the Unicorn.
Hope to be able to post more pics soon.